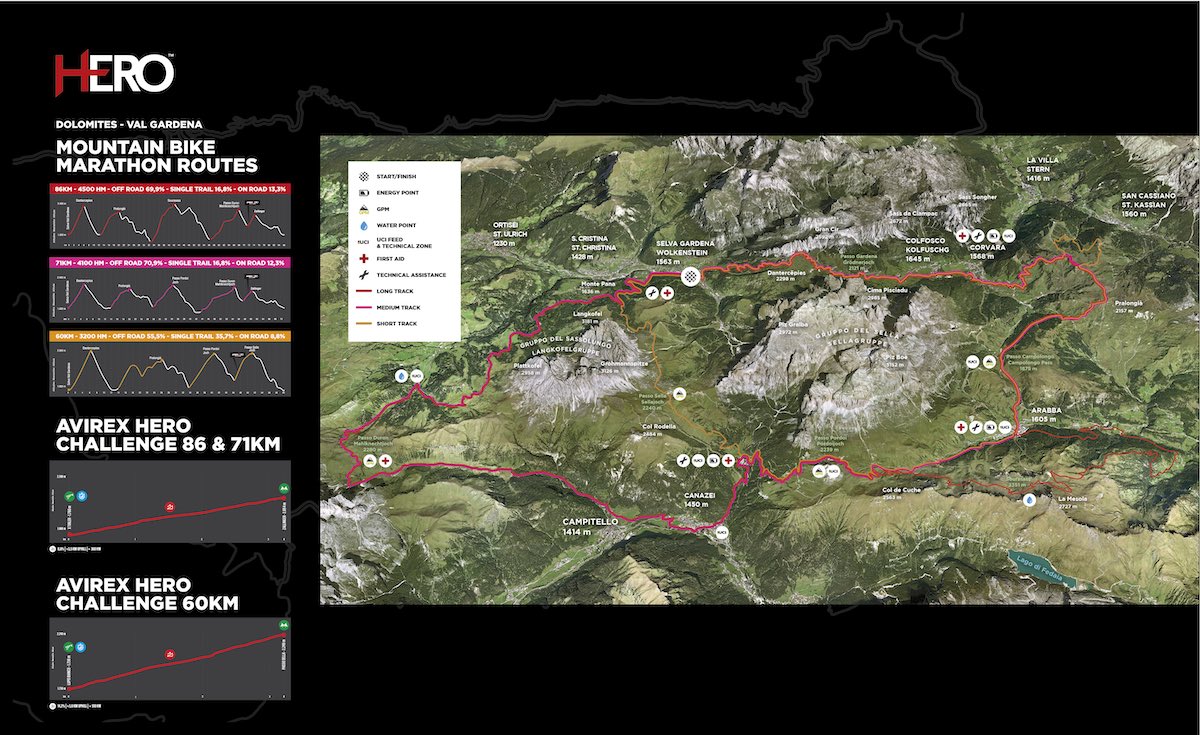 Our Spectator Guide will help you organise your day to see this special "new beginnings" edition of the HERO live and on-site.
The areas along the routes are accessible.
Saturday, 17 June 2023
The HERO start between 7.10 and 8.55 a.m. is reserved for accredited staff.
The audience and the athletes' supporters will not be granted access.
However, you can go to the following scenic locations and follow the HEROes' progress. Read the below information carefully to make the most of the day.
Dantercepies/Passo Gardena, 2,292 m, 60 km and 86 km races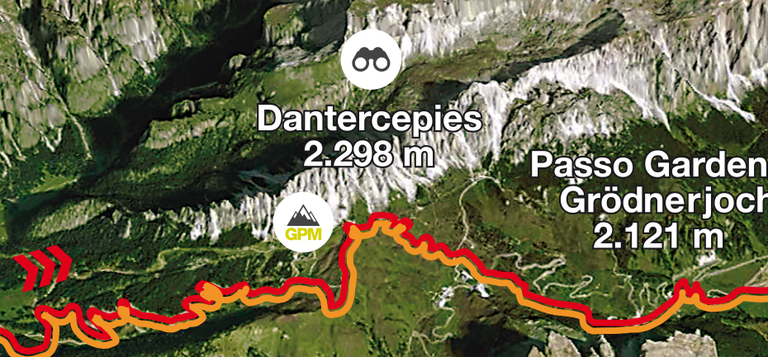 Time: 7.45 a.m. KoM and QoM, first cyclists
To reach Dantercepies take the Dantercepies cable car (open at 6.50 a.m.)
NB: from 7.10, the Dantercepies valley station can be reached only via Via Dantercepies/Hotel Alaska.
Park your car at the Dantercepies cable car valley station.
The trip lasts approx. 15 minutes.
The Dantercepies hut will open at 7.15 for the HERO – a high-altitude breakfast awaits!
Passo Sella, 2,240 m, 60 km race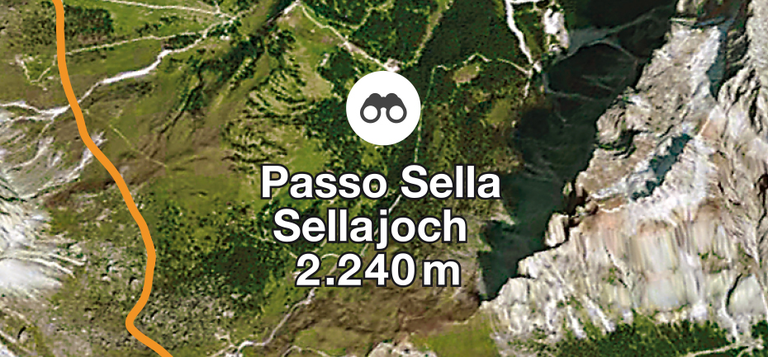 Time: 10.25 a.m. passage of the first cyclists, 60 km race.
You can drive to Passo Sella from Selva di Val Gardena (15 minutes). Parking available at Passo Sella.
Selva di Val Gardena, Piazza Nives – finish line!
Time: from 10.00 a.m. until 7.30 p.m.; cyclists arrive
TIME OF TRANSIT
| | | |
| --- | --- | --- |
| | 60 KM | 86 KM |
| Selva Val Gardena | 7.10 | 7.20 |
| Dantercepies/Passo Gardena | 7.45 | 7.50 |
| Corvara | 8.05 | 8.05 |
| Passo Campolongo | 9.05 | 8.45 |
| Arabba | 9.10 | 8.50 |
| Passo Pordoi | 9.45 | 10.05 |
| Pian de Schiavaneis | 9.50 | 10.10 |
| Canazei | - | 10.20 |
| Passo Duron/Alpe di Siusi | - | 11.05 |
| Passo Sella | 10.25 | - |
| Selva Val Gardena | 10.45 | 11.45 |
For further information
E. info@herodolomites.com
T.- +39 0471 773033
Get ready for plenty of fun!
OC HERO Südtirol Dolomites