TO BECOME A HERO AT THE BMW SÜDTIROL DOLOMITES
Avirex HERO Challenge
OUR EXTRA SPECIAL CHALLENGE
X Tirler 1.760 m - Zallinger 2.054 m
Timed climb
3,5 km
300 hm
Max. time 20/30 min


---
AVIREX HERO CHALLENGE
After seeing Top Gun 2 – Maverick at the cinema, we were struck by a singular thought: we often test our limits at the HERO, too, on climbs and descents, similarly to what happens during the movie's most exciting scene. This is what inspired us to create an extra special challenge: the AVIREX HERO Challenge.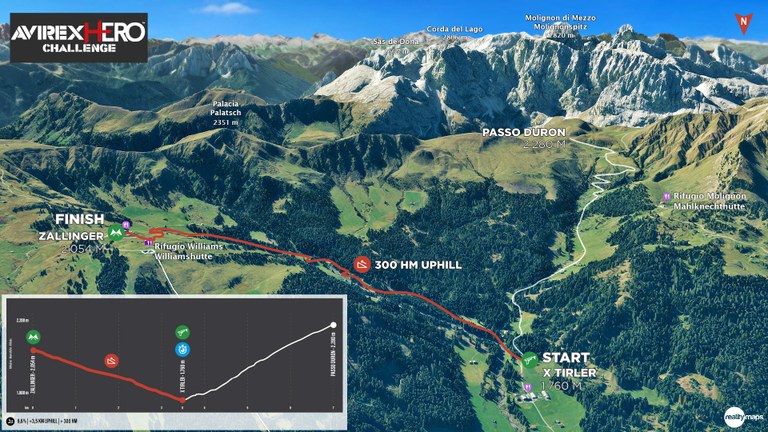 ---
---
HOW IT WORKS
Want to be like Maverick, ready to dive to the bottom of the canyon? You can do a similar thing at the HERO – so get ready to fly to the top! If you race the 86-km route, once you've reached Passo Duron and the Tirler crossroads, we'll time your climb to the Zallinger (3,500 m and 300 hm): whoever tops the climb in 20 (elite) or 30 (all other categories) minutes will be declared our MTB Top Gun!
---
PRIZES
Complete the climb within the time limit to receive a special edition AVIREX HERO Challenge t-shirt as a memento of your achievement.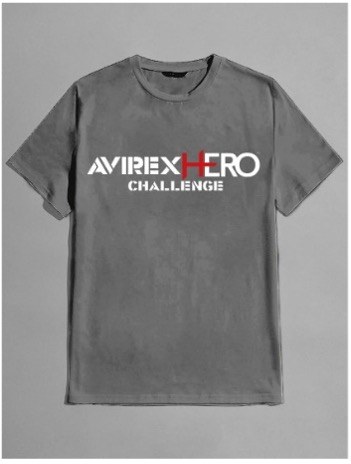 The AVIREX HERO Challenge will come with its own ranking, where the top winners – those scoring the quickest climbing time to the Zallinger – will receive an amazing Top Gun Movie Heroes bomber jacket.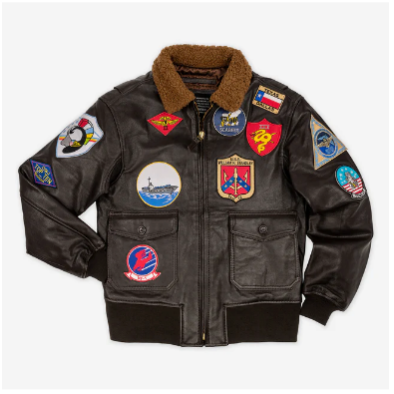 ---
HOW TO TAKE PART IN THE AVIREX HERO CHALLENGE?
Cyclists on the 86-km course of the 2023 BMW HERO Südtirol Dolomites will automatically take part in the challenge. The 20/30 minute threshold will be timed by Datasport between the two sections. Times can be seen on the Datasport APP.
---
PRIZE AWARDS
The AVIREX HERO Challenge winners will be awarded during THE GREAT FINALE!
If you've completed the challenge, head to the Race Office in Nives Square on 17 June between 16:00 and 21:00 or to the Active & Events Office in Selva Val Gardena on 18 June between 09:00 and midday to receive tour T-shirt.
The prizes won't be shipped to your address.