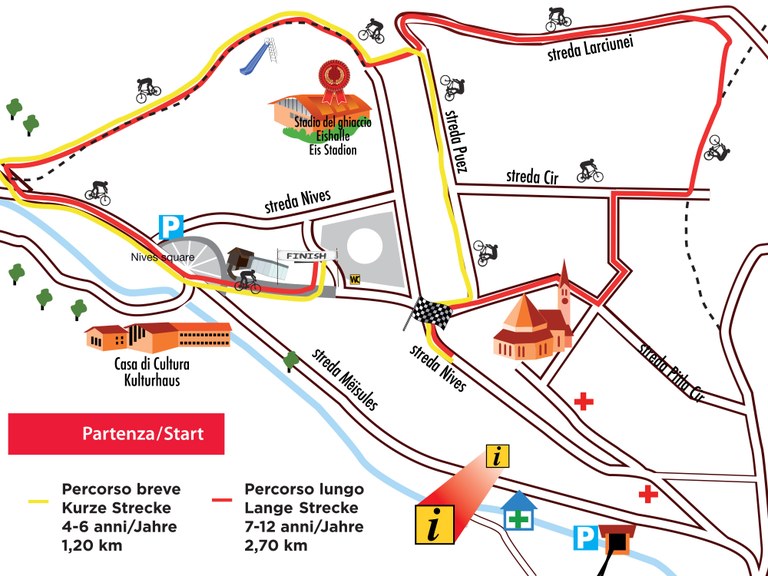 There will be two routes around the center of Selva Val Gardena. One circle is for our youngest bikers and the longer one is a little bit more demanding for our little bike experts.
WHEN AND WHERE?
Friday the 11th of June 2021 in Selva Val Gardena on the Piazzale Casa di Cultura 'Oswald von Wolkenstein'
PROGRAM
| | |
| --- | --- |
| 3 pm | Start HERO KIDS |
| 4 pm | HERO Kids prize ceremony |
| 10 am – 6 pm | Face painting and tattoos for all the children, at the Women's Lounge |
REGISTRATION
All kids between 4 and 12 years of age are welcome to take part to this race.
Maximum number of participants is 500 kids.
Registration fee: € 20,00
COLLECTION RACE PACKAGE
The registration fee includes a race package with a HERO Kids 2021 jersey, and a HERO Kids cap.
The race package can be picked up in the ice stadium Pranives in Selva on Thursday 10th of June 2021 from 10am to 8pm or on Friday 11th of June 2021 from 10am to 3pm.

---