IN THE HEART OF THE DOLOMITES
How to get there
Val Gardena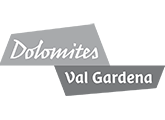 Sustainability will be at the centre of the 2022 HERO. Travel to the HERO by opting for green transportation where possible to contribute to the event's green goals.
Directions to Selva di Val Gardena.
Please help us in organizing this event as sustainable as possible! Therefore, decide upon an ecofriendly journey!
This combination is the greenest out there and will get you to Selva di Val Gardena, unless, due to your location, you have to take additional means of transport. What about your mountain bike? SHIP TO CYCLE will pick up your mountain bike from your home address and deliver it to your hotel in Val Gardena.
How? Follow these steps:

1. Pack your mountain bake safely and securely to protect it in case of a bumpy ride. Ship to Cycle will provide information regarding measurements and size to plan accordingly.
2. Book pick-up, transport, and delivery of your packed mountain bike at www.shiptocycle.com
3. Purchase your train ticket in Italy at www.trenitalia.com and change at Bolzano or Bressanone train station
4. Take the public transport bus www.suedtirolmobil.info or book your bus transfer to Selva di Val Gardena at www.altoadigetransfer.com
Your mountain bike will be at the hotel when you arrive. You'll have to repeat the relevant steps when you return home and send your bike back.
You can, of course, take your mountain bike with you on trains and buses. However, as every train has different rules regarding bicycle transport, we recommend you read up on them at the following links:
https://www.trenitalia.com/en/services/travelling_with_yourbike.html
https://www.trenitalia.com/en/html/trenitalia/Informativa-bici-al-seguito_ENG.html
Book your bus transfer at www.altoadigetransfer.com for guaranteed bike transport.
While being the most used means of transport, we ask you to opt for hybrid or e-cars or make use of car sharing – surely someone will be more than happy to transport your mountain bike on their car!
You can reach Val Gardena on the Brennero motorway (A22) and taking the Chiusa – Val Gardena exit. Follow the directions and, after 20 minutes, you'll reach Ortisei, followed by S.Cristina and, finally, Selva di Val Gardena.
Alternative route: reach Selva di Val Gardena from Passo Gardena, i.e. from Alta Badia, or from Passo Sella, i.e. from Val di Fassa.
Do you want to travel by train without luggage? You can ship all your suitcases to the Insam Express courier who retires everything at your home and delivers the luggage to the booked accommodation in Val Gardena.